Below is video of the Turnpike's presentation for the Florida Turnpike Widening Project that Roll Back Tolls captured for your benefit and information.  The meeting was held on December 10, 2013.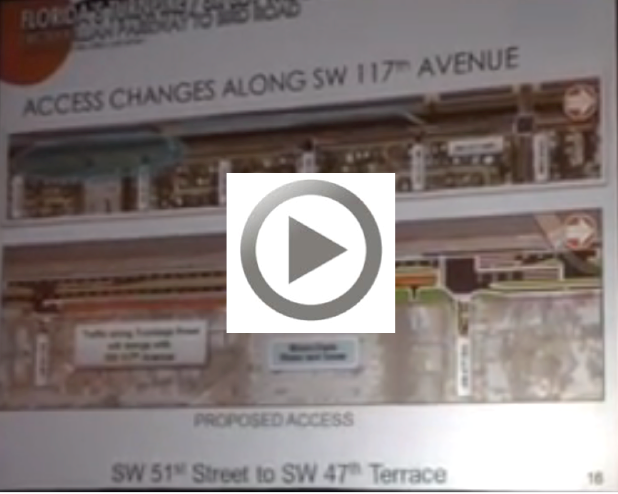 We have many great ideas and suggestions for our tolling authorities.  One of which is to video record all public presentations so that toll payers that were not able to attend in person can watch and learn how their toll dollars are being used.   These videos should be made available on YouTube for easy viewing by anyone on any device.
Express Toll Lanes Take Center Stage
When you hear that the turnpike is going to widen the highway, what comes to mind? More lanes and faster flowing traffic, right?  Well not exactly.   Only if your are willing to pay an extra toll on top of the regular toll will you be able to use these extra lanes.    The FTE will only be widening to make room for it's new Express Toll Lanes aka Lexus Lanes.   No new general purpose lanes will be added.   Suggestion for FTE, rename the project to "Express Toll Lane Widening Project".   Because that's what it really is.  We understand that Express Lanes offer an option, but we question how the FTE is communicating this to the public and county commission.
Steeped in 1972
The Florida Turnpike Enterprises' idea of "recording" the meeting is to have a court reporter present.  Oh, and if you would like to read the official transcript you'll have to make an appointment to go up to the Turnpike headquarters in Ocoee, FL.   Yes, it won't be available on line.
We demand that our tolling agencies update all their communications to modern methods.  If we don't demand this, and loudly, they will never change and will continue to occult information with  antiquated communication out reach and standards.   Whether this is  unintentional or otherwise,  there is no excuse for not video taping all public meetings and hearings.  And making all documentation and studies easily available via the Internet.
Better Communication
Roll Back Tolls has been asking that toll payers be informed via the Sun Pass email and text database since our inception back in 2010.  This database should be used to inform users of upcoming public meetings and hearings.   Additionally, it should be made available any tolling agency that uses the Sun Pass system for toll collection so that they may better communicate with their customers.
We don't mean to sound like a broken record, but we will continue harping on this issue till this becomes a reality.
Opting Out – Not In
We understand that the Florida Turnpike and Sun Pass are working to make better communication a reality.  And we thank them for taking on this initiative.  But when we hear that an "opt-in" option is being considered, we have concerns.  The most effective way to communicate is to have all options automatically selected for existing and new Sun Pass users.   They should be automatically be "opted in" to receiving e-mail notifications for:  road construction/closures, public meeting/hearing notices, toll rate increases, account info notifications, etc.  This way the maximum number of users can be reached and informed.  If users would rather not receive any or all of these notices then thy can easily "opt-out".
This method of using the Sun Pass email database can prove to be highly efficient and cost effective as a communication medium.  It's time has come.